ICEP Europe is the trusted source for online continuing education and professional development for educators and allied professionals who work with children and young people. Specialising in psychology and special needs, our courses are all developed and taught by leading practitioners in their fields. Our aim as an organisation is to assist all children in reaching their full potential through the highest quality continuing professional development.
Founded in 2001 by Dr. Moya O'Brien and Dr. Deirdre MacIntrye, ICEP Europe developed one of the world's first online courses on autism.  We have been supporting educators online for 20 years.  We have trained more than 25,000 teachers and other professionals from over 60 countries worldwide.  We offer a range of NESA Interim Accredited PD including Understanding Autism, General Learning Disabilities and Applied Behaviour Analysis.  
We provide practical fully online and part-time courses, up to Masters level, with the University of East London and Dublin City University.  Ideal for those trying to juggle the demands of today's diverse classroom.
Our particular research concern is how a stronger sense of inclusion can be achieved and how optimum developmental outcomes for children and youth can be actively promoted.  Proud partner on GOGREENROUTES, an Irish-led project on urban health and sustainability.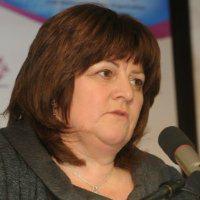 Dr. Moya O'Brien
Founding Director
Moya O'Brien (CPsychol, PhD) is a clinical psychologist, co-founder of ICEP Europe and a member of both PSI and BPS. Moya has designed and co-authored several of ICEP Europe's online programmes including MA level modules on postgraduate programmes in Ireland and the UK. She teaches on postgraduate programmes with the University of East London and regularly consults with parents, teachers and schools to support children and young people with Autism Spectrum Disorders and other complex needs. Moya's research interests include the application of positive psychology to diverse educational contexts and the promotion of wellbeing and resilience in children and families. She is involved in ongoing research in the area of resilience, assistive technology and online learning. She has published and presented at international conferences on these topics, including the Positive Education Schools Association (PESA) Wellbeing Conference in 2021.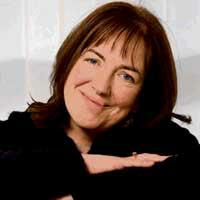 Dr. Deirdre MacIntyre
Founding Director
About Dr. Deirdre MacIntyre
Dr Deirdre MacIntyre (CPsychol, PhD) is a co-founder of ICEP Europe and member of the Psychological Society of Ireland (PSI) and the European Network for Positive Psychology. Before joining ICEP Europe, Deirdre was principal clinical psychologist in the Eastern Regional Health Authority. Deirdre is also the co-author of the Stay Safe Programme, a nationally implemented child protection programme. Deirdre has developed a range of online undergraduate and postgraduate programmes including an MA with the University of East London. Among Deirdre's special interests are inclusion, resilience and wellbeing and applied positive psychology. Deirdre lectures on special needs and psychology for ICEP Europe and teaches on collaborative programmes with Dublin City University, Leeds Beckett and the University of East London. She is involved in research on resilience and wellbeing, and inclusion.
By entering your name and email address in the form below you are consenting to receive emails from ICEP Europe. ICEP Europe takes your privacy very seriously. We will never share your details with a third party and you can opt out of our mailing lists at any time. For more information
CLICK HERE
.